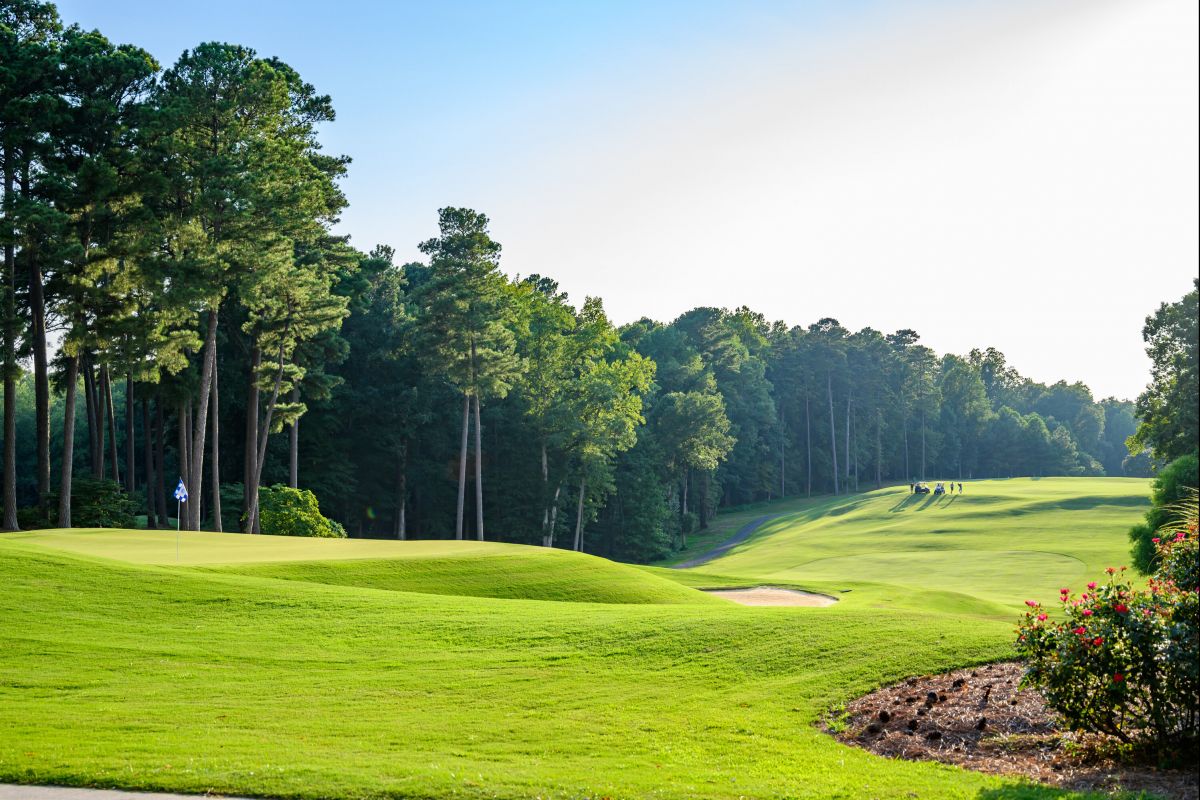 Sports Development
Connect Marketplace, August 2019, Louisville, KY
Visit NC partnered with NCSA to sponsor the Connect Sports Marketplace. This annual trade show brings together rights holders and sports planners from across the U.S. North Carolina showcased our facilities and sports organizations through pre-scheduled appointments and networking functions. Nineteen in-state tourism partners attended the marketplace to learn more about sports marketing trends and meet with sports rights holders.
TEAMS Conference, November 2019, Anaheim, CA
Visit NC sponsored the annual TEAMS (Travel, Events And Management in Sports) Conference & Expo in Anaheim, CA, Nov. 11-14. The SportsNC aisle consisted of 22 partners sharing nine booths and representing 17 different organizations across the state. Each booth participated in pre-scheduled appointments during the conference. TEAMS is one of the premier trade shows for sports planners to meet with destinations and sports organizations to conduct business as well as learn about industry trends and best practices related to sports.
Mountains to Coast Ride
Visit NC partners with North Carolina Amateur Sports, Capitol Broadcasting Company and the N.C. Department of Transportation each year to host one of the largest and most successful cross-state bicycle tour events in the United States, Cycle N.C.'s Mountains to Coast Ride. Cycle North Carolina is a week-long bicycle tour across North Carolina that was created to promote North Carolina's scenic beauty, heritage tourism, visitor attractions, historic sites, state parks and healthy lifestyles.
During the past 21 years Cycle NC has stopped overnight in more than 100 North Carolina towns and visited more than 700 North Carolina communities. Each overnight stop by Cycle NC generates some of the largest sales days of the year for restaurants, hotels, visitor attractions and other businesses. Cycle NC events generate millions of dollars in economic impact each year for numerous small North Carolina towns as the event travels the secondary roads exploring our great state.
September 29 - October 5, overnight stops in Blowing Rock, Hickory, Spencer, Siler City, Clayton, Greenville, New Bern, Atlantic Beach
Participation: 964 cyclists
U.S. States Represented: 39 (plus D.C. and Canada)
Average Age: 59
Oldest Rider: 82
Youngest Rider: 6
Male/Female Ratio: 71% / 29%
2019 Cycle NC Excursions
For the fourth year the two partnered together to offer day Cycle NC/Visit NC Excursions for the Mountains to the Coast Ride. These excursions give participants and their families the opportunity to take a break from the ride and experience the state, while expanding the economic impact of the Mountains to Coast ride. Daily excursions visited 15 different counties, and each day brought positive feedback from the participants on their experiences.