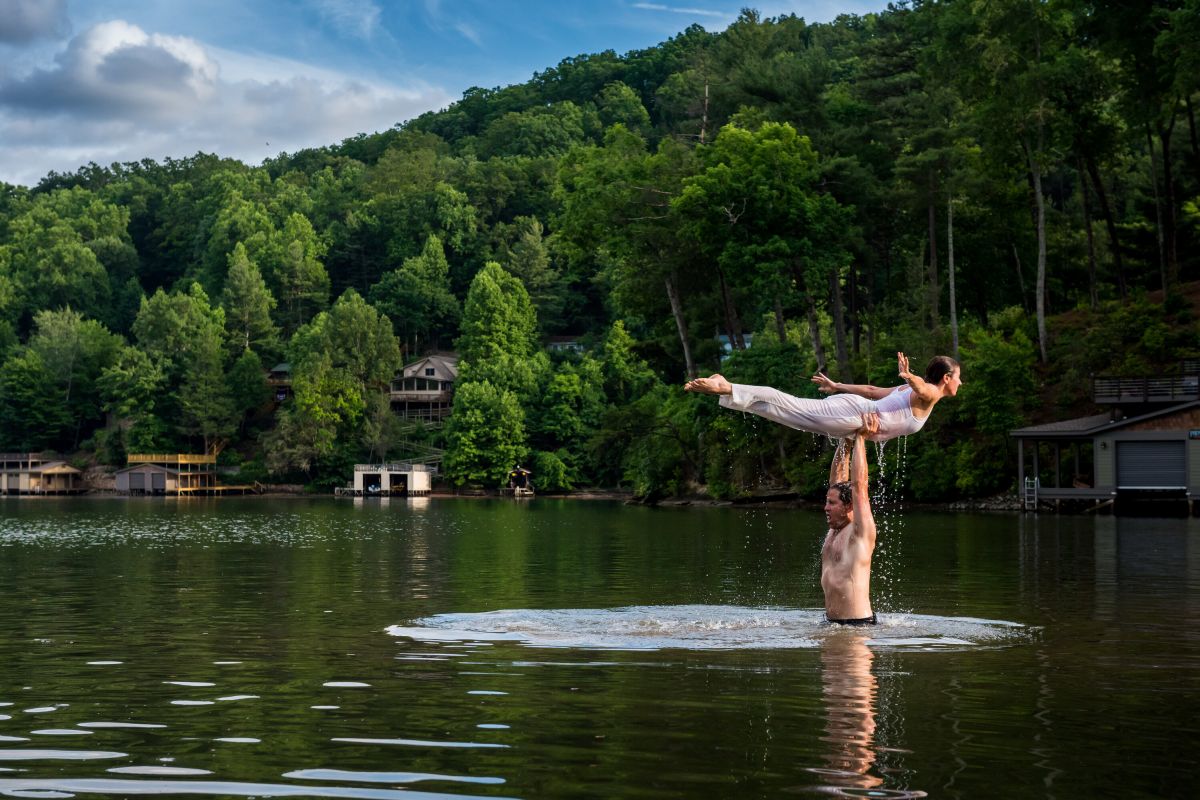 North Carolina Film Office (FilmNC)
The North Carolina Film Office (FilmNC) and regional film commissions promoted filmmaking in North Carolina at the Association of Film Commissioners International's (AFCI) second annual AFCI Week and made several sales calls to the West Coast. In 2019, FilmNC was once again promoting the state at the annual Sundance Film Festival in Park City, Utah, and returned to Austin, Texas, for South by Southwest.
Locally, FilmNC continued its sponsorship with the Cucalorus Foundation's the "Filmed In NC" filmmakers fund, given out to North Carolina filmmakers to help highlight their works on a national and international stage, while continuing to use various online resources to promote more than 30 film festivals held across the state.
FilmNC continued its highly successful doughnut campaign, in which branded boxes of Krispy Kreme doughnuts were sent to numerous production companies based in Los Angeles and New York City as a way to remind these companies about the state's 25% rebate program as well as established infrastructure and strong crew base.
2019 also saw FilmNC do a comprehensive survey that examined how North Carolina is viewed by production companies and where improvements might be able to be made to better attract additional projects. FilmNC scored well on relationship building and services and contact provided by the state office. Areas of improvement for the state included adding more crew as well as handicaps of the current rebate program such as high minimum spend amounts and relatively low project caps.
2019 Total Production Estimates & Highlights* from N.C. Film Office:
57 projects
$167,497,481 direct spend by productions
1,629 production days
11,820 jobs opportunities created

2,464 crew, 575 talent, 8,781 extras
*Per information provided to FilmNC and/or one of the regional film commissions in the state
Highlights/National Productions of Note that filmed in North Carolina during 2019 include:
A Christmas Love Story - Charlotte Region (grant recipient)
Wicked Tuna: Outer Banks (Season 6) - North Eastern Region
The Good Things Devils Do - Western Region
My Big Fat Fabulous Life (Season 7) - Piedmont Triad Region
Love It or List It (Season 15) - Research Triangle Region
Swamp Thing (Season 1) - Wilmington Region (grant recipient)
Uncle Frank - Wilmington Region (grant recipient)
The 24th- Charlotte Region (grant recipient)
Reprisal (Season 1) - Wilmington Region (grant recipient)
Halloween Kills - Wilmington Region (grant recipient)
The Georgetown Project - Wilmington Region (grant recipient)
The Eyes of Tammy Faye - Charlotte Region (grant recipient)