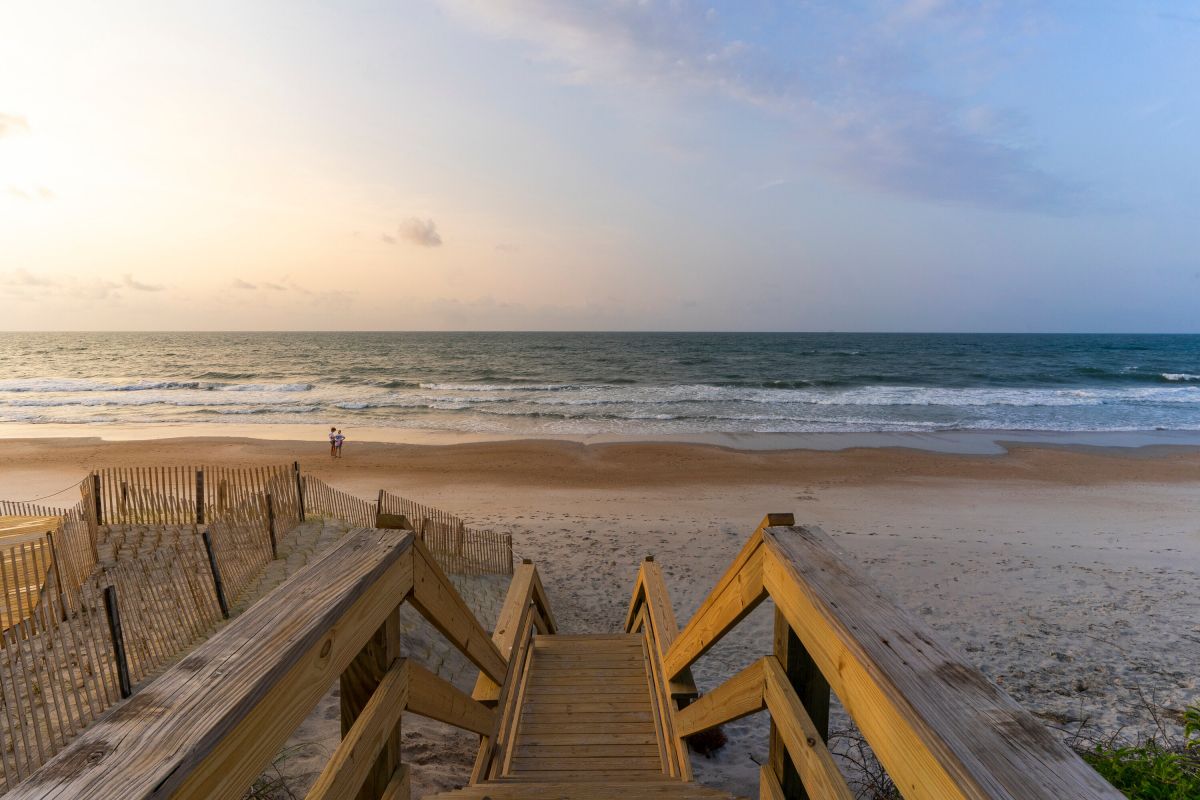 Canada
Market Highlights:
Multiple daily non-stop flights to Charlotte Douglas and Raleigh-Durham airports.
No. 1 international market with 404,663 overnight visitors due to ease of access via highways and direct air service. The majority of overnight visitors came from the province of Ontario followed by those from Quebec.
These visitors spent $224 million.
Cooperative Marketing & Advertising Opportunities
Visit NC teamed with Brand USA, the nation's official tourism office, in a spring multichannel initiative. The campaign included a one-page ad circulated through several major publications in Canada (digital and print), social amplification via Brand USA's social channels, co-branding through Expedia's Discover America landing page and guaranteed clicks through Google display network.
Results:
Total impressions: 2.6 million. Bookings on Expedia in Canada during the campaign.
2,135 room nights, $299,369 in revenue
1,087 flights, $466,135 in revenue
Baystreet Bull
Visit NC advertised in the high-end Toronto Lifestyle publication and also was a presenter at their Women Who Lead event with more than 200 attendees. Attendees received information that focused on North Carolina's culinary scene.
Travelzoo Campaign
Visit NC had sponsored content that included stories and social posts that resulted in 3.7 million impressions, 757,945 social impressions and average time on the story was four minutes and five seconds.
Sales Missions and Trade Shows
Visit NC and five local tourism office partners met with more than 40 media members in Toronto & Montreal.
The state's Trade Mission included two partners from key airport markets. In the mission, the group trained more than 250 travel professionals in Toronto and Montreal.
Zoomer Trade Show
As a key market for NC visitation, we exhibited at the Zoomer show, considered Canada's premier show for the 45- and- older consumer. The focus was on reaching the snowbird market in advance of the winter travel season. We had 25,000 attendees with 75 opportunities to engage with our photo booth, obtaining 150 contest entries.
Toronto Outdoor Adventure Show
Visit NC exhibited at the Outdoor Adventure Show in February, reaching more than 26,000 outdoor enthusiasts. We created a social media contest around "my dream adventure," which generated more than 200 entries and a prize drawing from Crystal Coast CVB.
Toronto National Women's Show
Visit NC participated in the 2019 show which was a great opportunity to engage a targeted audience of female consumers. Attendees were invited to engage with an interactive green screen booth experience complete with iconic North Carolina backgrounds and social media content. We obtained 75 North Carolina opt ins and several trip leads.
Canadian Public Relations Results
Attended Discover America Day (12 scheduled media appointments) and the Travel Media Association of Canada Conference (17 scheduled media appointments).
Nine journalists hosted
Placement generated a total reach of 56 million impressions