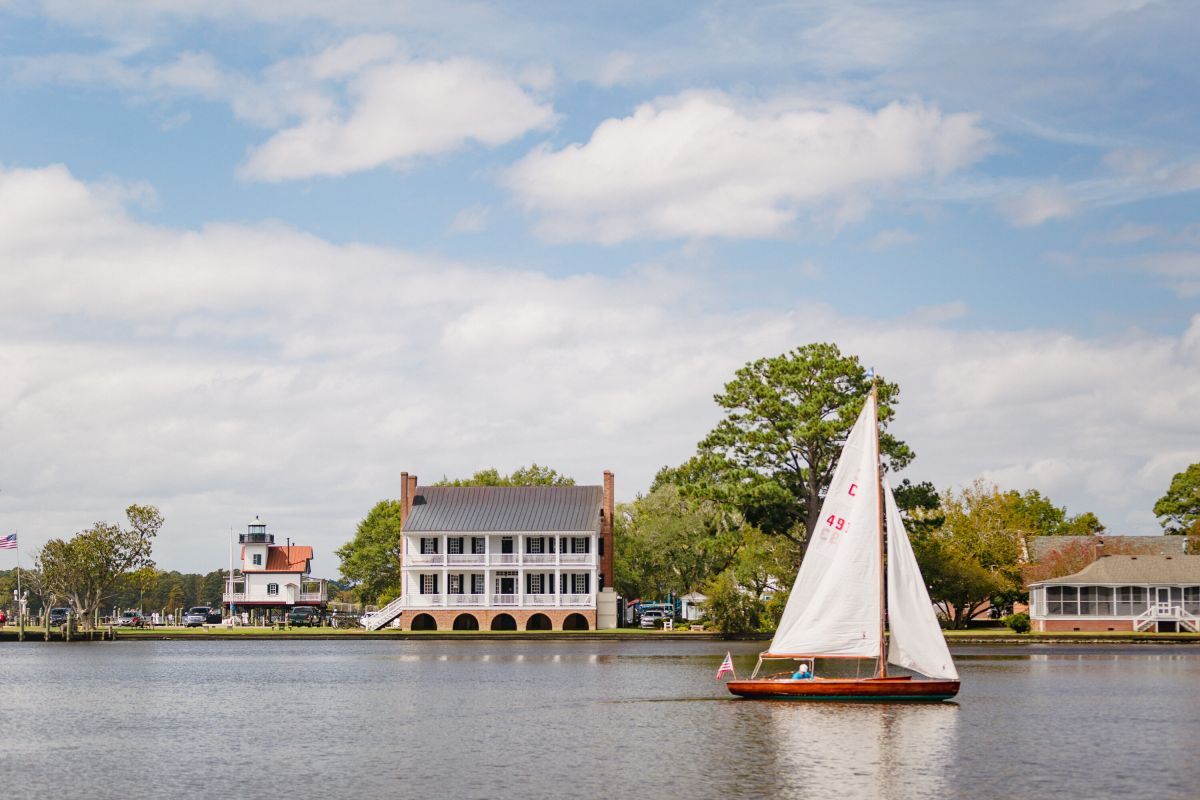 Contacts
Visit North Carolina
A part of the Economic Development Partnership of North Carolina.
150 Fayetteville Street, Suite 1200, Raleigh, NC 27601
(919) 447-7801
October 2014 marked the transition to the nonprofit corporation known as the Economic Development Partnership of North Carolina (EDPNC). The EDPNC was created to partner with the North Carolina Department of Commerce in consolidating and enhancing North Carolina's marketing and recruitment functions, previously conducted by the N.C. Department of Commerce. The partnership serves to oversee efforts in business recruitment and development, international trade, and tourism, film and sports development. As part of this transition, the Department of Commerce's Division of Tourism, Film and Sports Development is currently referred to and doing business as "Visit North Carolina."
In the six years since the inception of the EDPNC and Visit North Carolina, visitor spending in the state has increased by $5.4 billion. During that six-year period, marketing investment through Visit North Carolina's cooperative Partner Program has risen from $1,639,623 in the 2014-2015 year to $2,084,697 in the 2019-2020 program year, a 27% increase.
2019 NC Travel and Tourism Board
Listed here is the Board for the year 2019 as required for the 2019 Annual Report. For information on the current board, please go to https://partners.visitnc.com/travel-tourism-board-1.
Sally Ashworth
Visit Lake Norman
Appointed By: Speaker of the House
Rolf Blizzard
Turnpike Properties
Appointed By: NC Travel & Tourism Coalition
Stephanie Brown - appointed December 2018
Explore Asheville
Appointed By: Speaker of the House
Mike Butts, Chair - June 2018 to current
Visit Charlotte
Appointed By: NCTIA
Christopher Chung
Economic Development Partnership of NC
Appointed By: Economic Development Partnership of NC
Secretary Anthony Copeland
NC Department of Commerce
Appointed By: NC Department of Commerce
Kevin Corbin
North Carolina House of Representatives
Appointed By: Speaker of the House
Sen. Chuck Edwards - appointed December 2018
North Carolina Senate
Appointed By: Senate President Pro Tempore
Jonathan Fussell - appointed December 2018
Duplin Winery
Appointed By: Senate President Pro Tempore
Rep. Holly Grange - appointed December 2018
North Carolina House of Representatives
Appointed By: Speaker of the House
Joel Griffin
Griffin Stafford Hospitality, LLC
Appointed By: NCRLA - Lodging
Sen. Rick Gunn - appointed December 2018
North Carolina Senate
Appointed By: Senate President Pro Tempore
Mike Hawkins
Pisgah Enterprise
Appointed By: Economic Development Partnership
Kim Hufham - appointed June 2018
New Hanover TDA
Appointed By: DMANC
Richard Moore
Timm's Furniture
Appointed By: Governor
Joe Pierce
Charlotte Hornets
Appointed By: Governor
Sharon Sexton - appointed December 2018
Caswell County Chamber of Commerce
Appointed By: Senate President Pro Tempore
Paula Wilber
The Biltmore Company
Appointed By: NCRLA - Restaurant