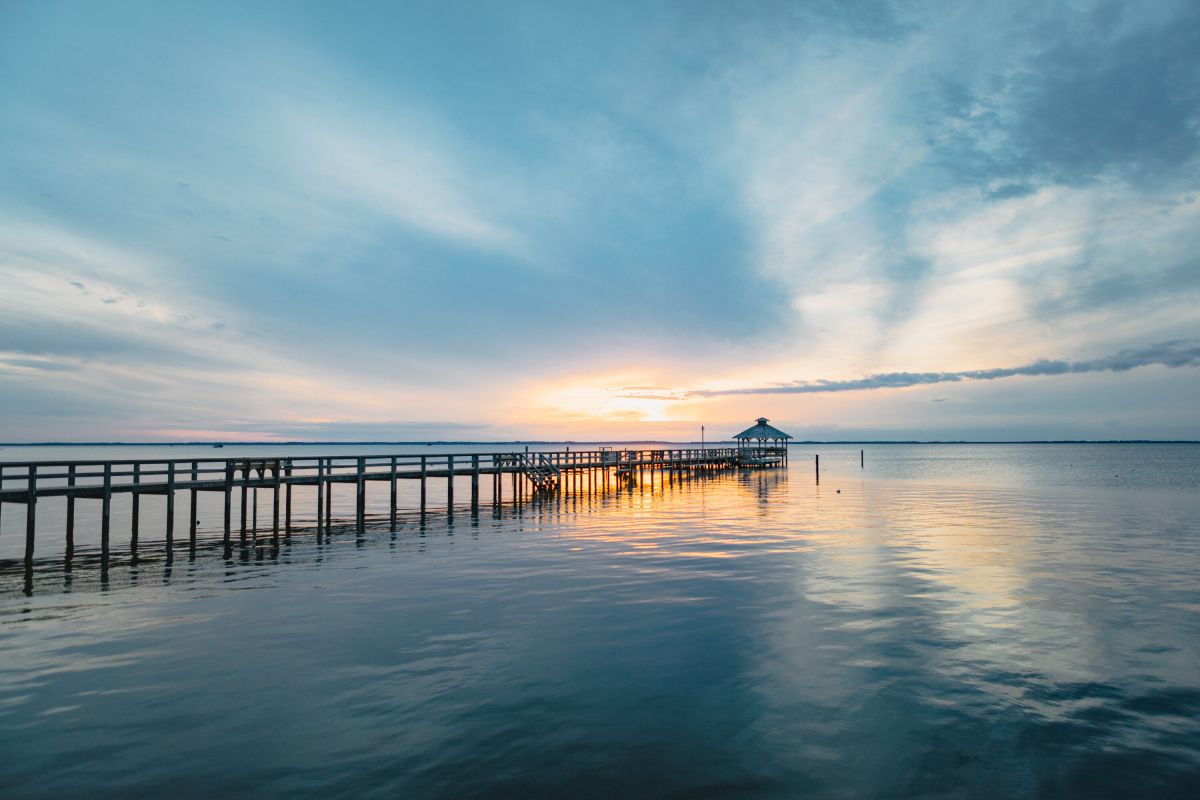 Advertising
Print
Print advertising garnered 10,341,777 impressions for Visit North Carolina, with placements in several high-profile regional publications. The 2019 spring print schedule was a mixture of proven titles and newcomers, including a new Local Markets - Extended package (Modern Luxury and Manhattan); expanded Local Market - Northern package (Coastal Virginia Magazine); and the addition of Oxford American (North Carolina Music issue). As part of the overall 19-20 fiscal plan, the 2019 fall print schedule was optimized based on evolving partner appetite and ever-changing media landscape - adding new publications for expanded geographic coverage (e.g., Charleston Magazine via Local Markets - Southern package).
Linear TV + YouTube Extension
Network and cable TV were pulsed throughout spring 2019 across three primary markets (Atlanta, DC and Nashville), in which reach and frequency were maximized within real-time, non-DVRed programming. In order to gain additional viewership, YouTube was also tapped to extend exposure in the same primary markets plus three secondary markets (Columbus, Orlando and Philadelphia). Collectively, these efforts delivered 150.5 million impressions to increase awareness and interest in visiting the state.
Digital
Digital advertising continues to play a key role in all parts of the travel planning and decision-making funnel, and Visit North Carolina's digital media plan reflects that across awareness, site traffic and downstream conversion-driving tactics. In 2019, digital advertising across platforms drove 3,955,148 sessions on VisitNC.com, and contributed to a paid media Arrival Lift of 54.2 %. In addition to constant optimizations across vendors and tactics, 2019 saw several key advancements in digital media:
Paid Social: Tapped travelers where they're receptive and seeking inspiration, primary, always-on channels remained Facebook (various ad formats, from video to static link ads, to drive brand engagement at mass scale) and Instagram (drive inspiration through visual storytelling via in-feed and real-time story units). Other levers were pulled with Twitter (newsworthy, announcement-style content spotlights) and Pinterest (drive inspiration and discovery at the point of planning) - used strategically and selectively throughout the year. End results accounted for more than 1.4 million sessions, representing nearly 20% of site sessions.
Paid Search: YOY investment was increased to further capitalize on paid search's ability to intercept qualified user interest and intent; drive cost-efficient traffic to VisitNC.com content; and convert downstream clicks to partner sites. Google remained an always-on work horse, leveraging mixed "capture demand" and "create demand" strategies to cater to travel prospects with North Carolina already in mind while also inspiring those not searching by destination yet. Bing was introduced in fall 2019 to expand audience reach. In total, Google and Bing combined generated nearly 9 million impressions and almost 948,000 clicks - an effective 10.71% click-through rate and $0.51 cost per click.
YouTube: Beginning in July, YouTube became an always-on tactic across the full Visit NC core footprint and received increasing optimized investments in order to maximize best creative assets (Firsts That Last videos) and amplify strong performance. In-stream video ads (:15/:30 spots) were used to drive brand awareness, while non-skippable bumper ads (:06 spots) were utilized to grab quick attention and increase reach. Efforts produced almost 38 million impressions and over 26 million video completions - an effective 70% video-completion rate.
Display, Native and Pre-Roll Video: Like 2018, vendor sourcing was refined in an ongoing effort to make digital dollars work harder and smarter. The first half of 2019 leaned into historical endemic and programmatic partnerships across display (TripAdvisor, Quantcast) and native (Bidtellect). In the latter half of 2019, further vendor consolidation lead to TripAdvisor continuation and an introduction to DV360 - Google's self-service biddable platform, that allowed for centralized activation across display/native/pre-roll video while gaining more campaign control, budget fluidity and creative pulsing. Additionally, this digital camp became more focused on seasonal emphasis, allowing other channels to more efficiently maintain the always-on foundation. Combined efforts garnered over 128 million impressions and 262,500 clicks.
Seasonal Brand Boost: Additional initiatives boosted 2019 summer and fall exposure, including an Expedia partnership (recovery campaign following Hurricane Dorian), as well as Travelzoo and National Geographic buys via the Travel South USA co-op program. Combined efforts yielded nearly 86 million impressions.
Dog Travel Agent (DTA): Launched in fall 2019, this campaign's goal was to drive travel to NC among dogs and their humans living in select drive markets. Supporting program levers included paid media (paid social, paid search, YouTube, display, native, pre-roll video); Jebbit experiences, organic social and email. Fall and winter of 2019 were primarily focused on the DTA casting call and introduction of Mo - the newly hired and beloved canine counterpart to message dog-friendly travel inspiration among pet parents.
Cooperative Programs
Visit North Carolina negotiated favorable rates with leading travel, lifestyle and special interest publications to provide partners with cost-effective opportunities to broaden the reach of their own advertising efforts. In total, 27 partners invested in magazine insertions in:
Atlanta Magazine
Blue Ridge Country
Charlotte Magazine
Cleveland Magazine
Coastal Living
Coastal Virginia Magazine
Columbia Metropolitan Magazine
Columbus Monthly
Country Living
Family Fun
Garden & Gun
Good Housekeeping
Jacksonville Magazine
Manhattan Magazine
Modern Luxury Chicago
Modern Luxury Dallas
Modern Luxury Miami
Modern Luxury Washington, D.C.
Nashville Lifestyles Magazine
Orlando Magazine
Our State
Outside Magazine
Oxford American
Philadelphia Magazine
Pittsburgh Magazine
Richmond Magazine
South Carolina Living
Southern Living
Tampa Magazine
The Roanoker
The TOWN
The Washington Post Magazine
Walter Magazine
Woman's Day
North Carolina Ski Areas Association
Visit North Carolina and the North Carolina Ski Areas Association (NCSAA) continued working together to build awareness and intent to visit NCSAA member resorts for winter travel. The December 2018 - March 2019 cooperative marketing effort targeted NC, TN, SC, GA, FL, AL, MS and LA and drove site visits to GoSkiNC.com and downstream referrals to the resorts' own websites. Building on the momentum from the prior year's strategic shift to digital advertising (paid search, paid social and native), the campaign yielded 35% year over year growth in total site sessions and delivered 30,556 downstream clicks to NCSAA websites.
In-State Marketing Initiatives
While out-of-state visitors tend to stay longer and spend more when visiting the state, North Carolinians are also a point of focus within Visit North Carolina's program. Residents typically comprise approximately one-third of annual visitation, and partnerships with the North Carolina Association of Broadcasters, the North Carolina Press Foundation and UNC-TV remain key to Visit North Carolina's ability to cost-effectively reach more than ten million prospective travelers in the state's own backyard.
North Carolina Association of Broadcasters
Member television and radio stations aired 40,923 spots representing a value of $2,886,317.
North Carolina Press Foundation
Seventy-one newspapers with a combined circulation of more than 1.26 million published an estimated 2,300 ads representing a value of $1,080,000.
UNC-TV
UNC-TV's award-winning team produces 52 weekly episodes of its popular show North Carolina Weekend. Each episode is broadcast statewide multiple times each week on three of UNC-TV's program services: UNC-TV, The Explorer Channel and the North Carolina Channel. In 2019, North Carolina Weekend Shorts, a new program website and YouTube channel were introduced to further showcase the show's content. North Carolina Weekend provided more than $1.6 million in valuable exposure while featuring more than 200 destinations, attractions and events across the state.